See more profiles
We have displayed our Board members only. Access to our full members directory is restricted to members only. To view the entire members directory, please log in as a Member
The benefits of our membership packages are varied, with the main benefits being that they tailor to you as an individual or to your business as a whole. Our members benefit from opportunities in networking, professional development, leadership, career development and support from our network of contacts in local, national and international business communities. ICCCVan works closely with local and international trade agencies (e.g. Enterprise Ireland, Small Business BC, Innovate BC) government bodies (e.g. Consulate, Embassy) and our sister Chambers across Canada (Calgary, Ottawa, Toronto & Montreal)
In addition to being able to promote you and your business at our events, ICCCVan will also provide you with additional exposure via our social media channels and email newsletters. As well, our members have access to our online members directory and a listing for you or your business.
We currently have two membership options available to our community: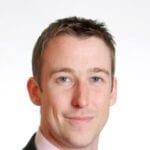 Health Care and Social Assistance
About
Alan moved to Vancouver in 2012 from Dublin after a few years travelling and working abroad in New Zealand, Australia and Uganda. Before leaving Dublin, Alan spent 4 years working with PriceWaterhouse Coopers (PwC) Management Consulting mainly helping banking clients to survive the financial crisis by raising billions in funding and rebuilding departments. Alan joined Ledcor in 2012 and worked on the Business Improvement team with their Resources and Transportation division. His work involved helping them to scale their fixed wing and rotary businesses, marine towing, trucking and forestry businesses. This included M&A, helping to establish and grow international revenue in Asia and the UK, continuous improvement and system implementations. He left to enter the cannabis industry pre-legalisation with Aurora Cannabis and helping them to expand internationally through M&A and led a number of Finance Transformation projects. He then was involved with a cannabis start up who looked to launch new products into the canadian market. In his role with the chamber he is looking forward to bringing more events to members and providing great networking opportunities for Irish people to thrive professionally.
Networking Interests
Business Development, Career Development, Entrepreneurship, International Trade, Import / Export, Product Development, Research & Development, Social Networking, Technology